Manning Valley Historical Society continues to embrace digital technology with the purchase of a new full-frame digital camera. The Society plans to use this camera to produce high-quality digital content that adds to the cultural experience for visitors to the museum, and provides them with a fresh interpretation of the collection.
"The videos and articles we produce will focus on the stories behind the collection, rather than the collection itself"", said Collections Manager, Robyn Greenaway, "they will help bring the collection to life, providing visitors with a much more personal experience".
"The recent successes we had with the Let's Get Digital project have shown us there's a great desire out there for this type of content", Robyn said. MVHS has recently completed a major project in which the friends and volunteers of the Society (under the guidance of a professional videographer) wrote and produced 20 short documentaries about the people, places and events of the Manning Valley.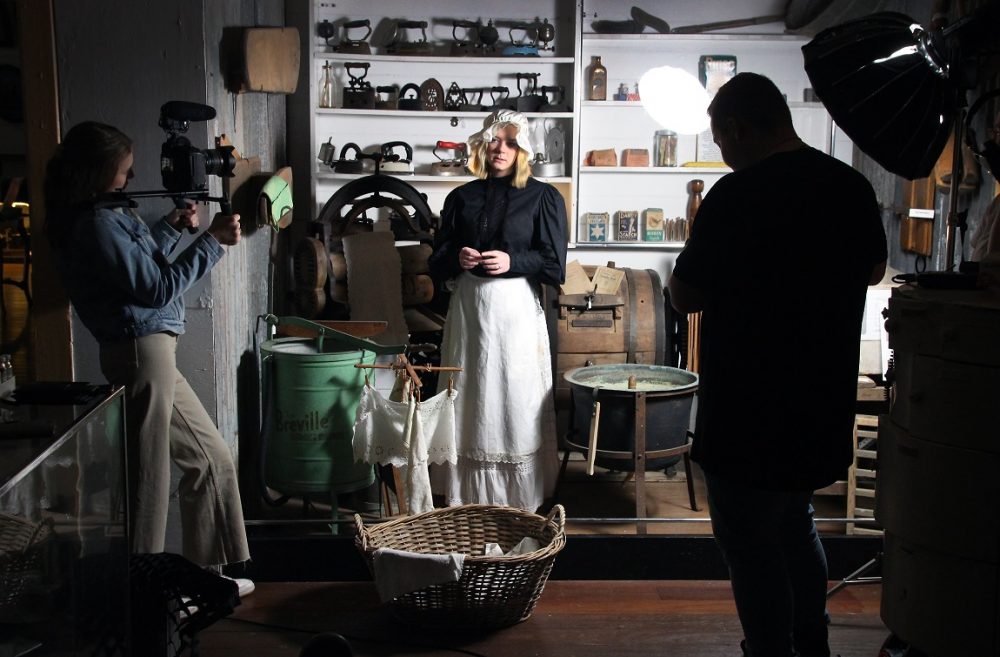 Local amateur actress, Cassidy Donavan, playing Anne Jones as part of the Let's Get Digital project. MVHS hopes to emulate the success of this project using our new camera and our own filming equipment. Photo by Daryl Gregory.
"The new camera comes at a good time for the museum", Robyn said. The challenges of isolating over the past two years have highlighted the importance of digital content and online adaptability for the museum, "Virtual exhibitions, social media interactives and online tours are all potential projects the museum will explore in the future."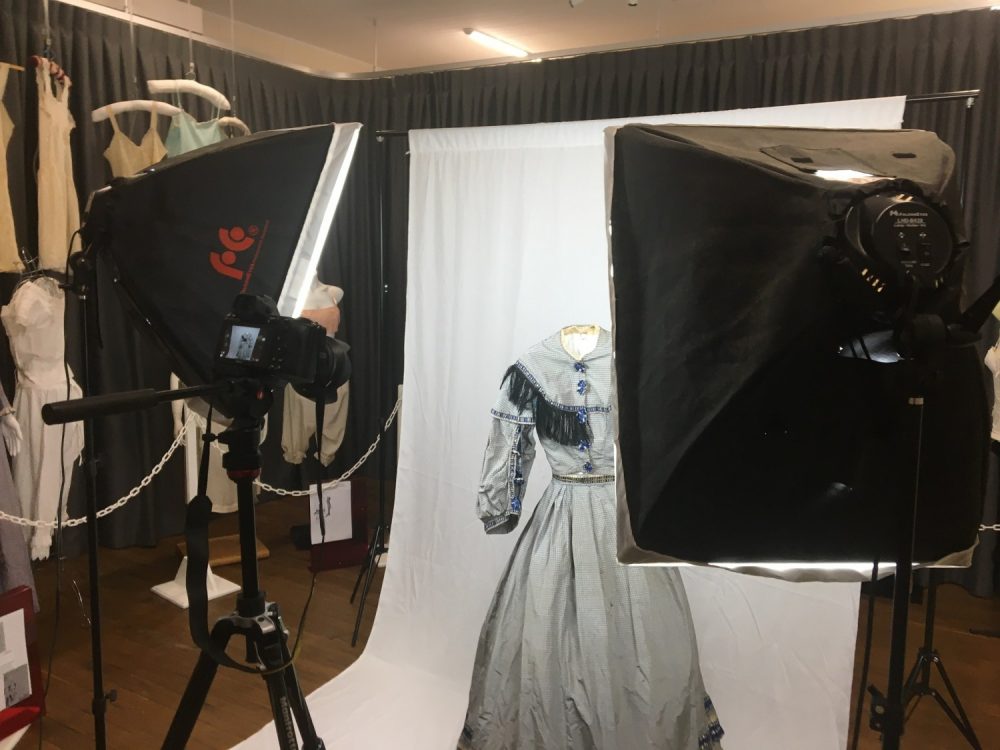 The new Nikon Z6 camera will be used to catalogue the collection, record interviews with local identities and record virtual tours as well as make vide re-enactments. Photos by Scott Grant.
This project was made possible with a grant from the Australian Museums and Galleries Association through its 2021-22 Culture, Heritage and Arts Regional Tourism (CHART) program. Grants of up to $3,000 were available to community-run arts and cultural organisations to recover from the impacts of COVID-19, and continue to offer appealing cultural tourism experiences.
As the largest collections organization in the Midcoast Council LGA, Wingham Museum offers the people of the Manning and visitors a unique cultural and heritage experience. It has become an important tourist and education destination, as well as an archive of great significance.