Behind the Scenes
in the Museum
The Diggers Ball was a great success with all the tickets sold and requests for another event next year. Congratulations and thanks to the organising committee and all the other organisations involved.

The Kimbriki and Wingham Tuesday Craft groups made 130 poppies for decoration for the ball and these are now part of our window display to commemorate Remembrance Day. Recently we hosted these 2 groups for a thank-you morning tea and a tour of the museum.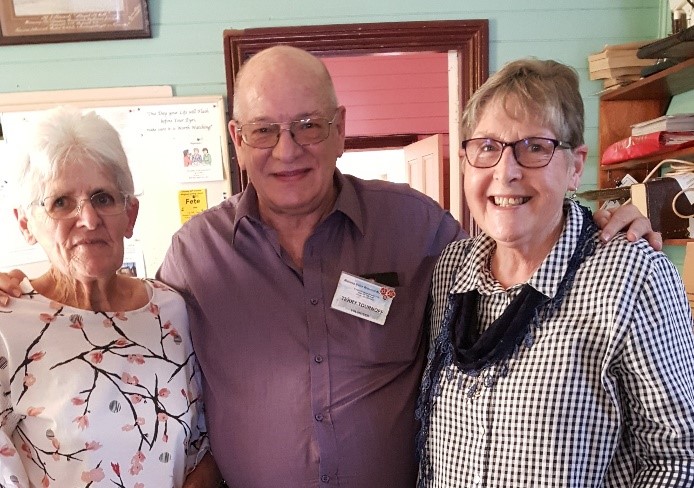 The grant from the Holiday Coast Credit Union has been put towards banners which are currently on display in our Museum window.
Several electrical works are planned with lighting for the 2 front windows, moving the main switch to the reception area and entry buzzer.
We are planning an open weekend for our 50th Anniversary for the 1st & 2nd of December.
---
Museum
Maintenance –
Existing displays are being refreshed and the front room of our Museum is undergoing a substantial re-arrangement. A collaborative effort involving the Exhibitions, Maintenance and Workroom volunteer teams has resulted in new exhibition areas, which will allow us to better display some of our wonderful collection. By moving the sports cabinet and installing some partition walls we have been able to create better visual presentation areas. This project will take a couple of weeks to complete.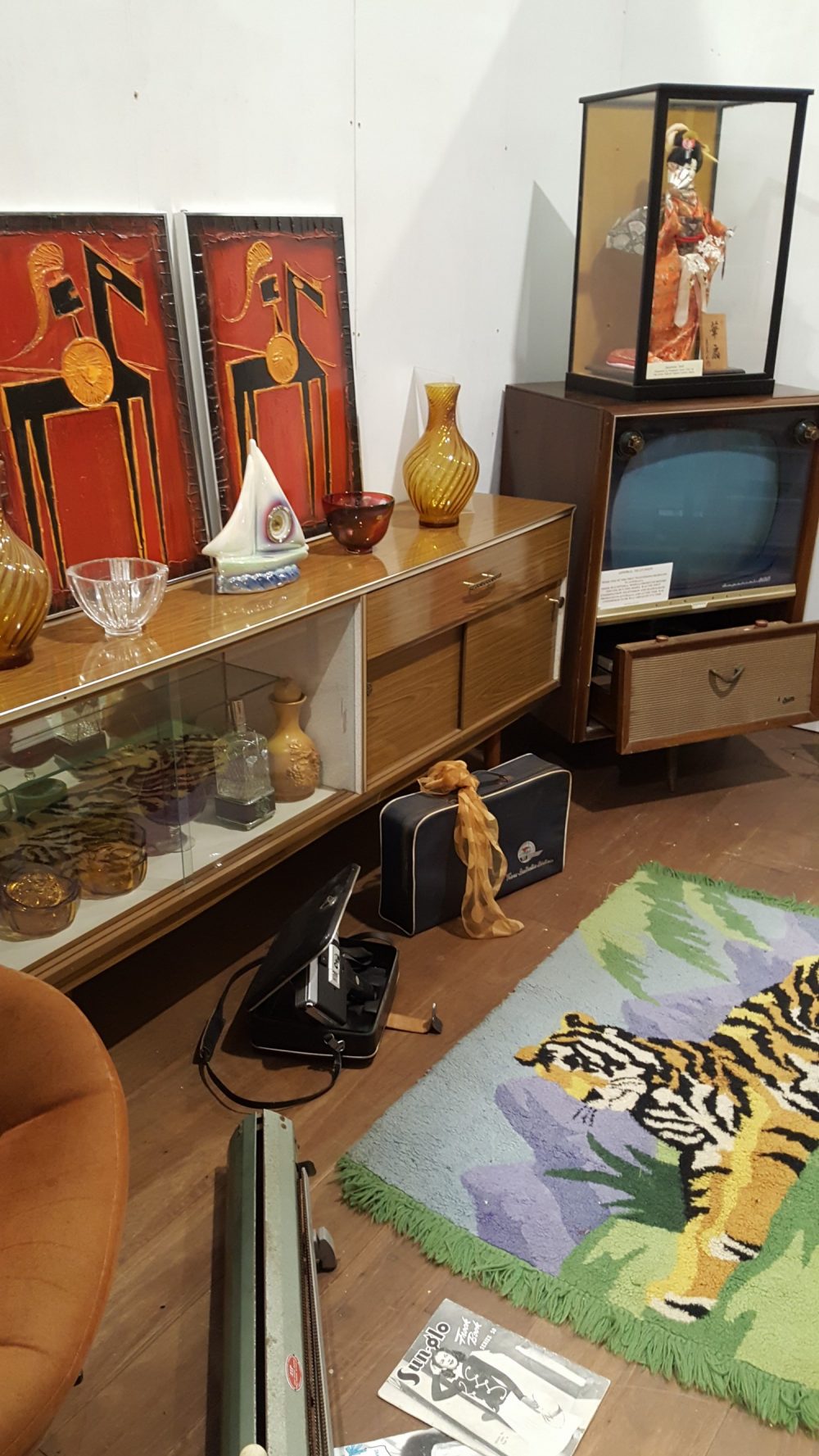 ---
Unmissable
Event
Stage 2 of the War Cabinet refurbishment is complete and will be launched with an official opening on Wednesday 31st October at 10.30 am, followed by morning tea. Special guests are Stephen Bromhead, MLA and members of the Wingham RSL Sub branch. All members and friends are cordially invited to attend.
---
Stand Up
and Sparkle
Alan Carlyle, OAM, who is a founder member of the Manning Valley Historical Society has sadly retired as a volunteer. Alan has volunteered for 50 years, lately enjoying doing museum reception and he states that 'meeting and greeting covers the whole gambit'.
Alan was born 1924 in Coonabarabran, & lived at Binnaway. In 1942 he put his age up and enlisted in the Armed forces & served in New Guinea with the 7th Australian Hospital Ordnance. In 1946 he moved to Wingham and worked in the Eclipse Garage in the spare parts division and in 1948 he married Claire Williamson, with whom he had corresponded during the war. In the 1950s he was one of the original members of the Wingham APEX club and in 1965 part of the founding group for starting a museum. The museum played a big part in Claire and Alan's life and he gives credit to the Services Club for making the Moxey Store available for the MVHS to purchase. He likes being involved in community affairs and states, "and so we should all be, nothing works unless the community is behind it." Alan has been involved with many community organisations and his service to the community also consisted of 18 years on the Wingham Municipal Council with 8 of those years as mayor until amalgamation in 1981. He states that he was never in favour of amalgamation "big is not better". We hope Alan will continue to visit the museum on a regular basis and share his knowledge, wisdom and philosophy.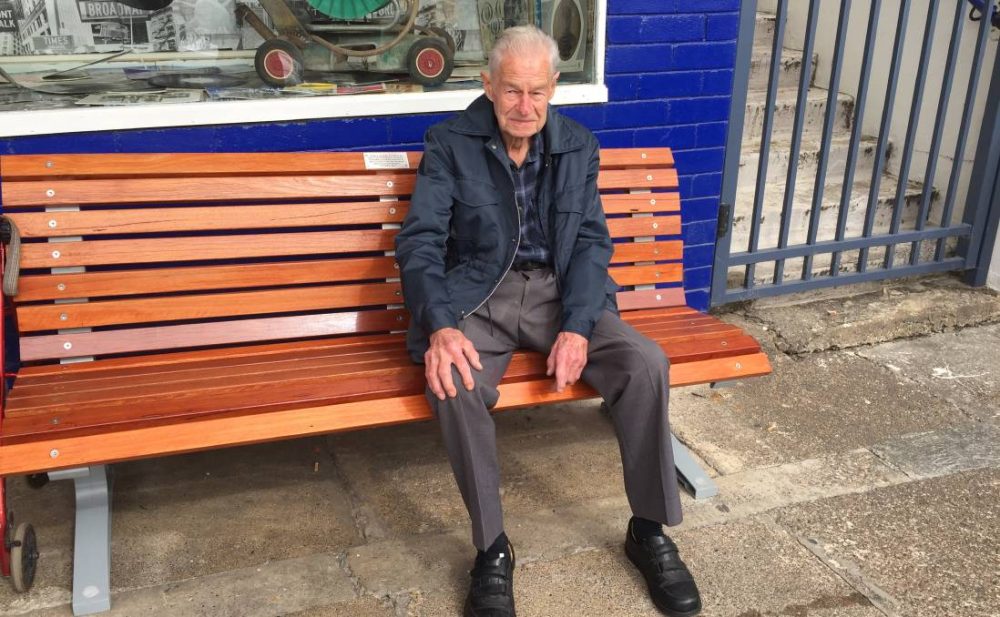 ---
Manning Valley Historical Society
on eHive
eHive is a website that museums and collectors use to catalogue objects, store images and publish their collections on line. At the present MVHS has ten items on eHive. These items have been research by members and placed on the website as the result of various projects co-ordinated by Debbie Sommers from Port Macquarie Historical Society. Each item has a picture and a short article explaining the type of object, historical context and significance.
MVHS items are: – Steering wheel and gear box from the creamboat 'Sunrise ll', Wagga Quilt made by Sarah Glenn, model of Killawarra Bridge made by Gordon Blithery, Thomas Carey's smoking cap, boat building tools used by Bill Ryan, Elizabeth Richardson's knitted bedspread, model sailing ship made by Thomas Thornley, Mary Lily Edstein's patriotic apron, minute gun from the coastal steamer 'Gipsy' and steam pump from the HMAS 'Australia'.
https://ehive.com/
---
Recently the museum had a visitor from QLD. Margaret had come across the website while researching her family history. She was interested in viewing the smoking cap and finding out more about the Careys of Wingham.