My Grandfather
Smith
Miss Lilian Alicia (Alice) Smith wrote a brief  article for our 1990 Journal, giving an overview of her  family's journey to Australia and settlement  on the Lower Manning River.
I am the only member left of G E Smiths' family of 10 children and I am in my 91st year. I was born on Grandfather Smiths' property at Dumaresque Island on the 1st January 1900 (I go with the years) and lived there till I was about 17. I went to Cundle School when Mr Ross was the headmaster and had a year at Taree High School when Mr Wilson was headmaster there. My father died when I was 7 years old, but as my mother and father looked after grandfather and grandmother when they were elderly and lived with them on Dumaresque Island, my mother, who lived to a great age, could tell me any interesting stories about Grandfather Smith who was born in 1824 and arrived in Australia in 1842.
My grandfather, William John Smith, who was born in England at Cliffe-at-Hoo in Kent in 1824, was a man of the sea (like his forebears). He sailed for Australia in 1842 on the ship "Margaret" with Captain Courtney in command. The only port of call on the trip to Sydney was at the island of Tahiti. When in Australia, grandfather worked for a Captain Newton who was a ship builder at Pelican on the Manning River. Later he took up land on Dumaresque Island.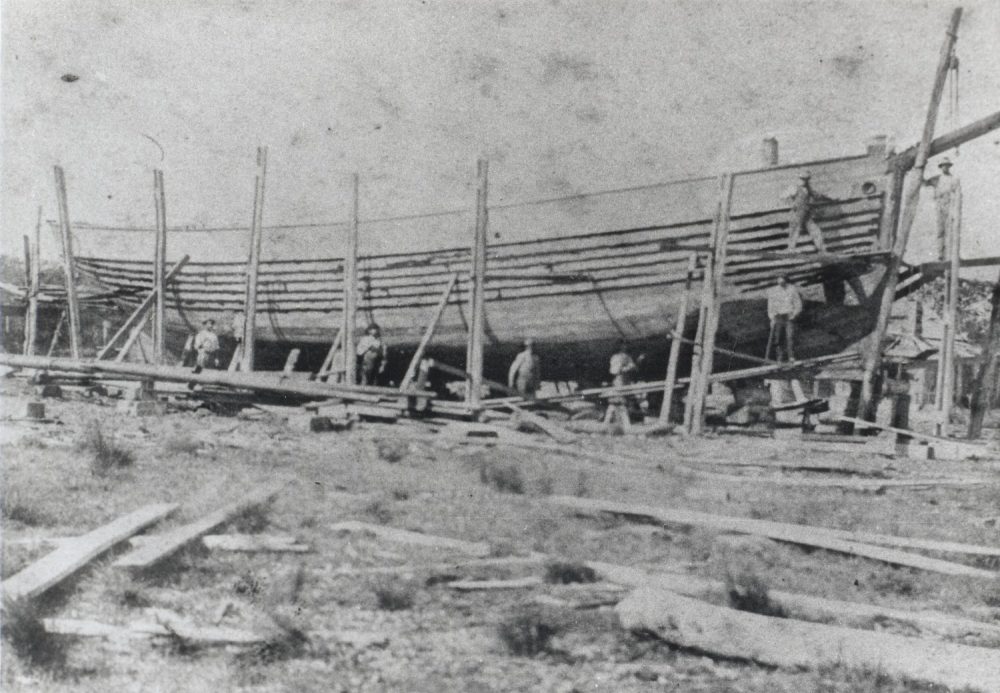 The only way people could travel to Sydney in those days was by ship, or bullock wagon or by horse riding. Grandfather later became a builder of houses, then churches, post offices, courthouses and even the lighthouse and residence at Crowdy Head.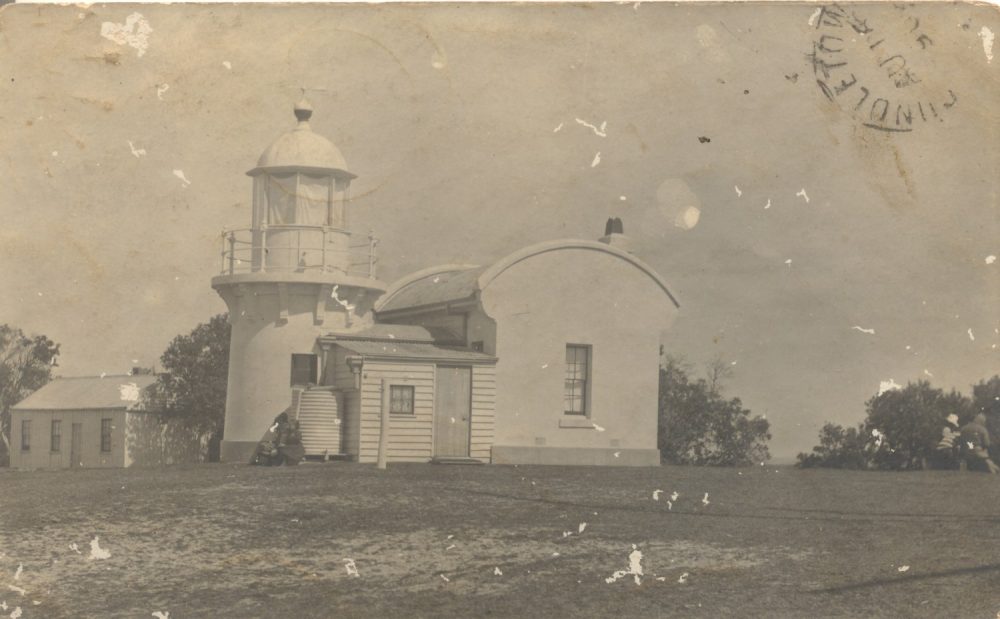 On one occasion he was going to Sydney to buy timber, on board a ship with Captain Louis Benaud in command. The captain took ill on that trip and was relieved to know my grandfather was a passenger aboard, so he asked him to take command of the ship and take it safely to Sydney Harbour, so grandfather, being a man of the sea, did that for him and the ship was safely berthed in Sydney Harbour. Captain Benaud was so pleased that he presented grandfather with a block of land at Lane Cove. They became great friends, and when grandfathers' son was born he was named Charles Benaud Smith and when Charles Benaud Smith grew up and was married he named one of his sons Benaud.
At that time the Australian poet, Henry Kendall lived at Cundletown near grandfathers' home and they became great friends and when grandfathers' daughter Ada Jane was to be married to William Levick, Henry Kendall wrote a poem in honour of the occasion – this is now with Adas' granddaughter.
My mother kept what was called in those days, a scrap book and in it is the report from the local newspaper, of a presentation to my grandfather of a Silver Tea and coffee Service when he had completed building the Methodist Church at Taree at in 1881. The gift was left to my father and then to his eldest son, William and then to his only child Margaret who had it restored to its original beauty. Margaret died a few years ago but it is still in her husband's home at Bardwell Park with a number of Grandfathers' other possessions. Many of Grandfathers' descendants became 'men of the sea' like him. His own son became Rear-Admiral Farquhar Smith.
Reference – Letter from Alicia Smith, Vol No. 4, MVHS Journal, Pg.9, 1990