Manning Valley Historical Society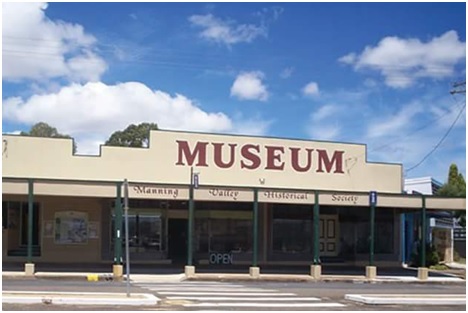 Behind the Scenes in the Museum
With the extreme weather conditions and many of our volunteers off for the Christmas New Year break, it has been a little quiet for the beginning of 2020. That is all about to change with the return of the 'teams' in February and the progression of some long-term projects. The refurbishment of the workroom into a work/exhibition space and the construction of a new work shed behind the archives has created new and exciting possibilities for the years ahead.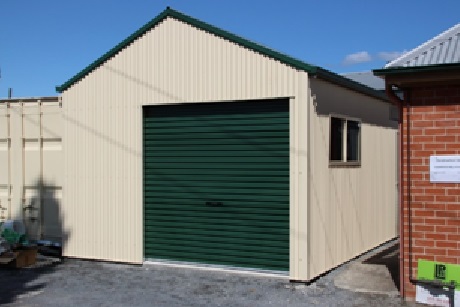 Once again Scott Grant has worked his magic and we were successful in obtaining a grant to install some custom-made metal drawers to house the Murray Bird Egg Collection. As environmental laws mean this collection can now never be replicated, it was paramount to make sure it was preserved to the best of our ability. The collection impresses both adults and children alike and the new drawers will be constructed to fit below the Sutherland Mineral Collection cupboards, making them much more accessible for viewing by our younger visitors.
Plans are afoot also, to refurbish the museum reception area but this will be dependant on funds being available.
The old tool shed area in the alley way, between the museum and the archives, has been converted into a weather proof storage room.
Once again the MVHS was honoured to host the Australia Day Commemorations and awards ceremony in Wingham 's Central Park. This popular event recognises many who have given much to their community.  Patronised by about 150 – 200 people the event shows its ongoing relevance in today's society. The MVHS is proud of its continuing support for this popular community event.
Window Displays – currently we have a tribute to local Firefighters and a doll display. This doll collection was a donation by Kari Hill from Laurieton. There are several porcelain dolls that she has made and the donation also includes an antique dolls pram, cot and a dolls cedar high chair made by her husband. There is no local provenance and the collection will be used for display only.
What's On
SHINE Festival which is an initiative of Arts Mid North Coast will be held during the April school holidays – the festival runs from April 22nd to 28th and the aim is to 'shine the light' on our heritage and museums. The program of Museums and Galleries participating and their events will be shortly released and advertised.  MVHS are planning a film night in the new Museum workroom. We are currently obtaining photos from different categories in our collection such as train wrecks, entertainment, wharfs etc; Members will dress for the occasion in period costume and present each photographic category, giving a running commentary as we show the pictures.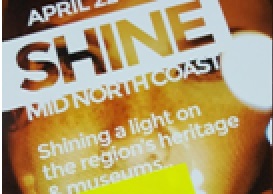 A Night in the Museum March or early April, date to be confirmed. More great story lines about our local history. How many party goers can fit on a 10ft tray top? How trucks were turned into buses, Part 2 of Vic Carle's prisoner of war story. Interested in football? A great story about a local family of 10 footballing sons.
The local U3A requested a daytime "Night in the Museum' and will be bringing a large crowd which will be going through in 2 groups.
Bonnie Wingham Scottish Festival Sunday 24th May – Sunday 31st May 2020
Clan of Honour for 16th BWSF is Clan Macpherson
Bookings are now open for all the events and brochures with booking forms available at the Museum Reception or book on line http://bwsf.manninghistorical.org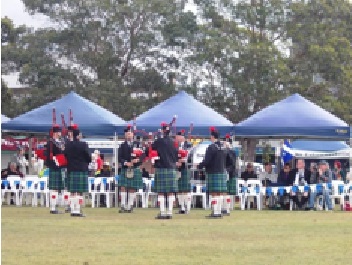 From the Archives
A Disaster Plan is being formalised and archive volunteers are prioritising accessibility to documents, books and photos which can be moved within a five-minute warning. The immediate saving of important primary documents would be a focus should there be a threat to our building.
Interview
Member Profile – Daryl Gregory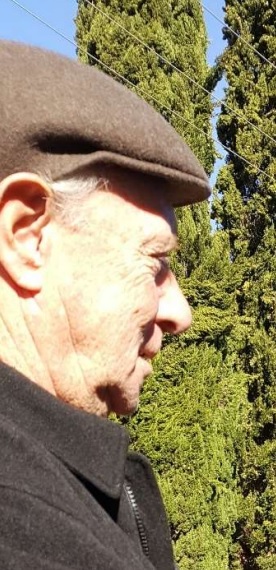 1. Why did you decide to apply to volunteer at MVHS?
I visited and liked Wingham and the museum and decided to volunteer because there would be more chance to do photographic work compared to other volunteer positions.
2. What interested you about this volunteer position?
Being able to see and restore the old photos and at the same time learning about the history of Wingham and the Manning Valley.
3. What is it about working in the museum that excites you?
Finding out about interesting local characters like, Johnny Martin, Jimmy Governor, Dolly McCullagh as well as all the regular people that helped build this country.
4. What do you like about working here?
Discovering something new every day.
5. What does a typical day in the job look like?
Searching for and sorting hard copy photos, taking photos as required for museum use as well as photos to go in the local paper to publicise the museum.
6. What would be the most difficult and boring parts of the job?
Searching government and library archives. Thinking up ways to make money for the museum so we can buy more computer equipment.
7. Share any special skills you have that are relevant to this volunteer position?
Over 40 years of taking photos, processing photos, editing photos, telling stories with photos, as well as generating income streams from photos and photo library archives.
8. If you could switch volunteer jobs with someone what would it be?
I like to stick with photography and photo restoration.
9. How important do you think it is to possess good communication skills whilst working as a museum volunteer?
Communication is everything, not just for museum volunteering but every walk of life. Communication is vital for any team endeavour and work environment.
10. What is the key to success when communicating with the public?
Useful information. Information they use, enjoy and learn from.
11. How do you define good customer service?
Courtesy. Courtesy and respect is everything in work and life.
12. Name a time when your patience was tested. How did you keep your emotions in check?
I am relatively patient and have learned to stand down in heated situations. The older I get the better at it I get.
13. In your experience what is the key to developing a good team?
Building trust, respect and cooperation plus clear communication.
No 'I' in team rings true. Everyone must be compassionate and committed to the task.
14. Why do you think learning about history is important?
History is who we are and where we came from and where we can learn from our mistakes and be inspired by our successes.
15 . What is important to MVHS as an organisation?
To keep our local history alive and passed on to the next generation.
16. If you were given a chance to travel in the past, where would you go and why?
I would go back to Greek times and the real birth of democracy, philosophy, mathematics and critical thinking.
17. What advice would you give to new volunteers?
Play nice together, respect, courtesy, kindness and help each other. Treat the place and equipment like it was your own. Leave notes so everyone knows what's going on. Obey the rules of the museum without exception, always.   
Judy Yarrington Newsletter Editor – View the newsletter on our website, www.winghammuseum.com.au  and check out our Museum Facebook page: Manning Valley Historical Society. For general correspondence and enquiries email: mvhsmuseum@iinet.net.au