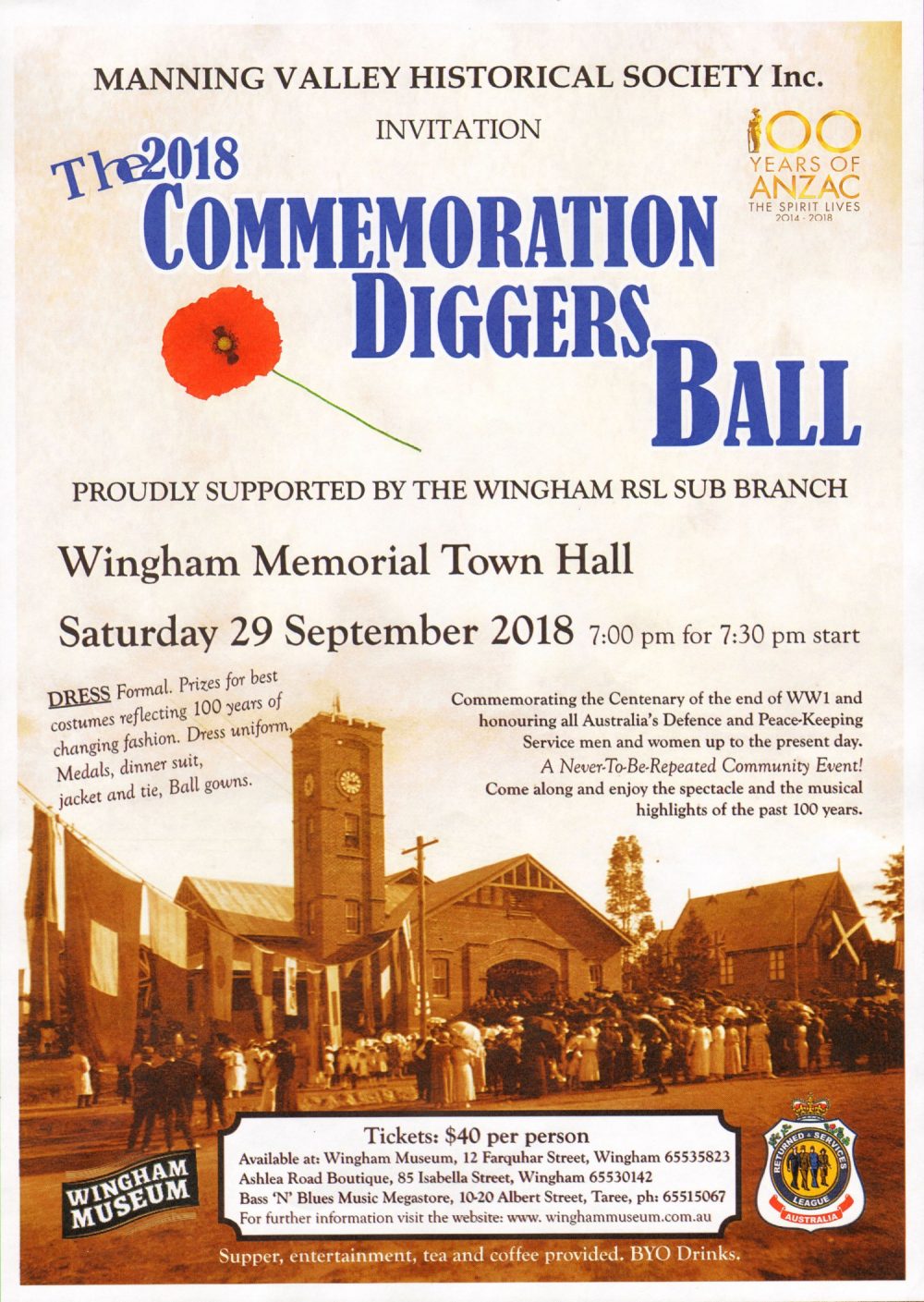 One Hundred Years after the end of WW1, the Manning Valley Historical Society is organising a special 'Commemorative Diggers Ball' to be held at the Wingham Memorial Town Hall on 29th September, 2018. The Town Hall was funded by the community and officially opened on April 2nd 1924. An annual Diggers Ball was held from then on until the late 50s.
Wingham Memorial Town Hall is the only Memorial Town Hall between Maitland and Grafton and recently became NSW State Heritage listed.
Whether you dance or not come along and enjoy the entertainment.