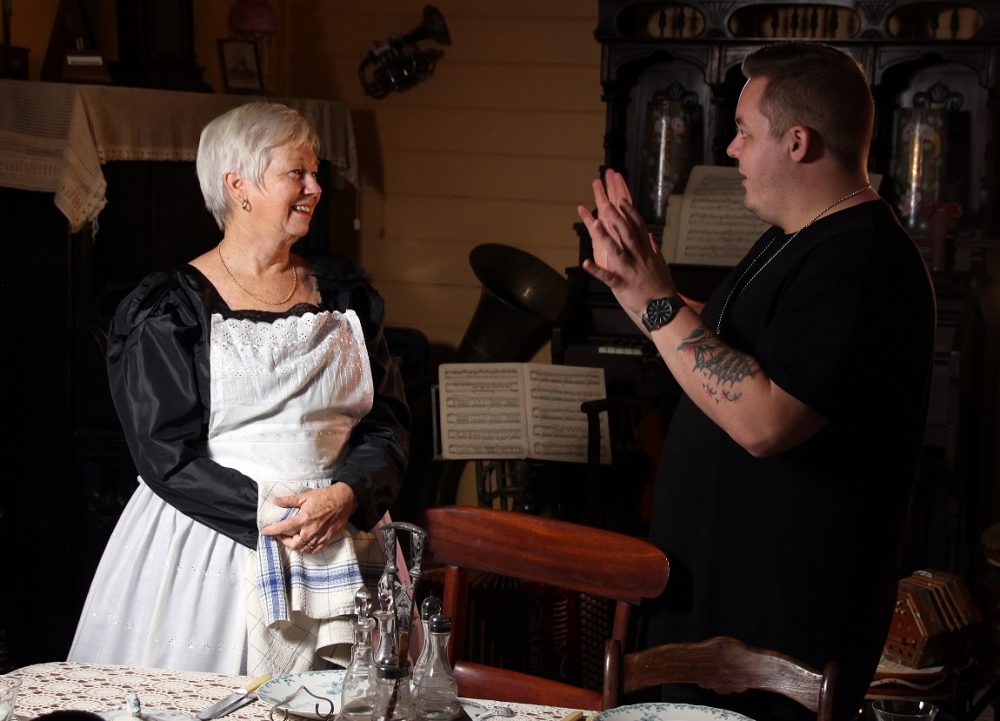 MVHS Volunteer Barbara Finnegan works with videography, Jake Davey, on her scene. His enthusiasm for the project energized our actors. Photo by Daryl Gregory.
Wingham Museum has engaged Taree videographer, Jake Davey, to help produce and deliver a catalogue of short documentary-style videos and re-enactments. This digital material focuses on the unique stories behind the collection, rather than on the collection itself. It covers a wide array of themes from folk stories and tales of growing up in the Manning to our early pioneers struggles against isolation. The videos feature many of the Museum's friends and volunteers, as well as local amateur performers and school children. From Monday 27th December, visitors will be able to access this content through QR links placed on labels and banners displayed throughout the museum.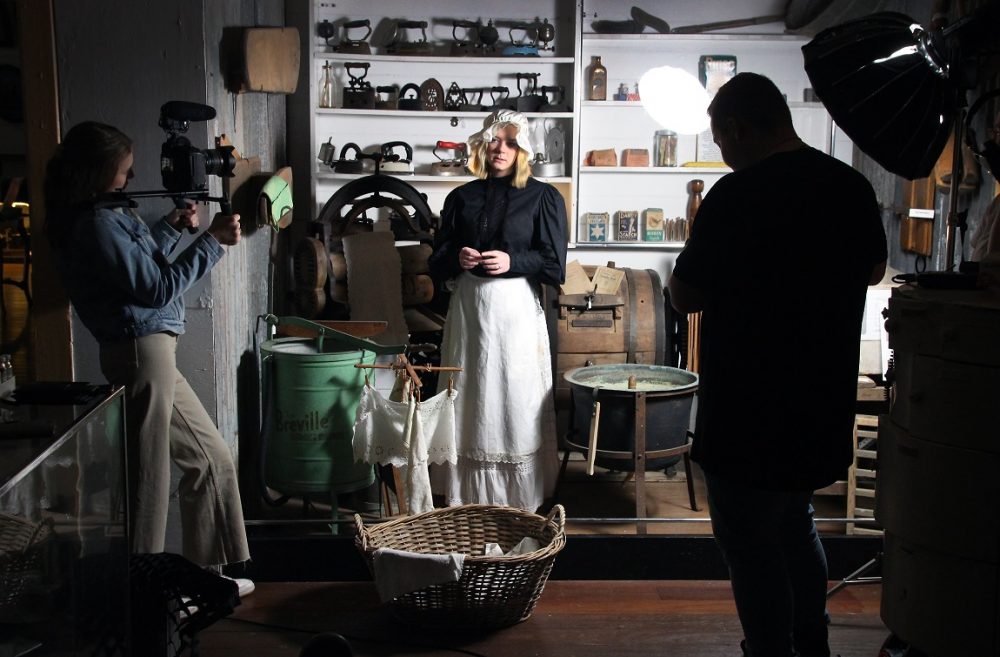 Local amateur actress, Cassidy Donavan, playing Anne Jones, a young local girl who like many eldest children, were force to take on responsibilities far beyond their year. Photo by Daryl Gregory.
"Our recent successes with the Night at the Museum event have revealed a great desire from the public for this type of content", said MVHS Vice President, Robyn Greenaway, "the videos help bring the collection to life".
"They provide a more personal experience for our visitors", she said.
"There's something for everyone… some laughs, a bit of drama and lots of local history".
This project has also helped equip our volunteers with the skills and knowledge they will need to deliver digital programs into the future. "Jake (Davey) provided the professional guidance we needed with the technical and creative direction of the project…now our volunteers are keen to expand on what they have learned".
The challenges of isolating over the past two years has highlighted the importance of digital content and online adaptability for the museum. Virtual exhibitions, social media interactives and online tours are all potential projects the museum will explore in the future.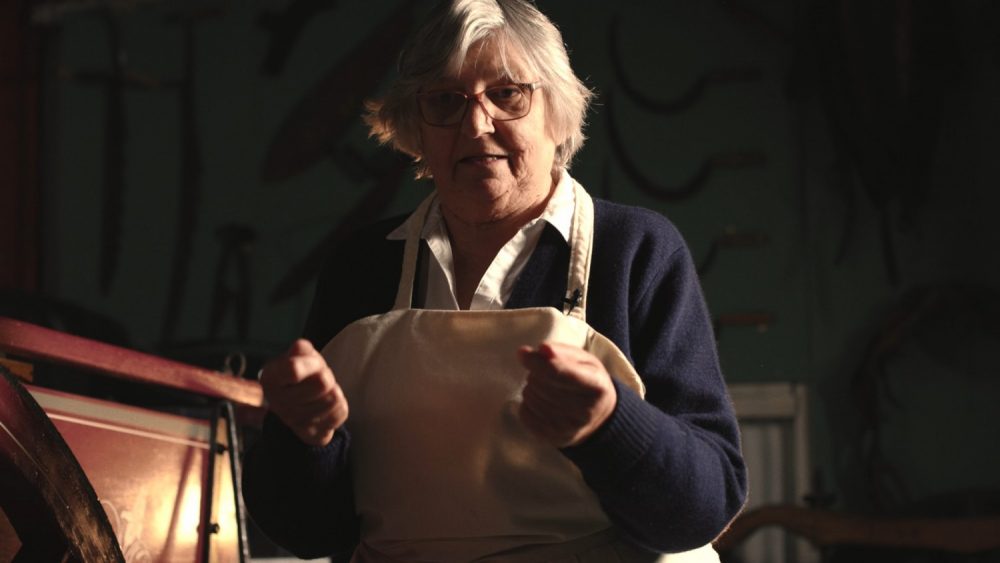 "The early struggle against isolation" – screen capture of MVHS volunteer, Katherine Bell, playing pioneer Amy Garlick, a shop owner in the late 19th century held-up at gun point by bushrangers as she delivered groceries to workers on the North Coast rail-line. Image by Jake Davey.
This project was made possible by the Let's Get Digital project funded through Museums and Galleries NSW as part of the Arts Restart Scheme. Wingham Museum was one of fifteen museums and cultural centres across NSW to receive a $13,000 grant to fund its digital project.
As the largest collections organization in the Midcoast Council LGA, Wingham Museum offers the people of the Manning and visitors a unique cultural and heritage experience. It has become a great tourist destination, as well as an archive of great significance.