Hep-Cats-Night-Owls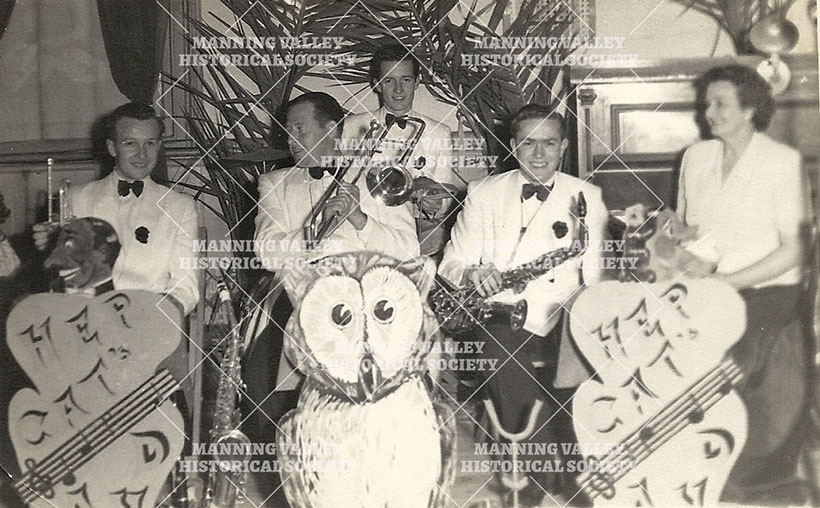 Photographer: unknown
Date: unknown c Mid 1940s -1950's
Location: unknown
Subject: local band at a function
Persons in image: From left, Ken Jenkins, Claude Saxby, Doug Laurieton and Mrs White. Unsure of the drummer's name, possibly Cec Stace.
Image Reference: 3032
The bands went to many places including Kempsey, Forster/Tuncurry, Taree, Old bar, Wingham, Buladelah, Krambach and Laurieton. They travelled by whatever means of transport was available to them. The 'Night Owls' mainly consisted of Claude Saxby on Alto Sax and Trombone. Claude's son Roy Saxby played tenor Sax, Mrs White on piano and Cec Stace on Drums.
---