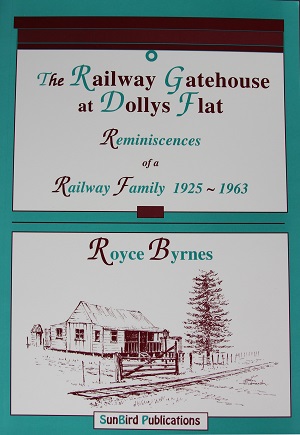 Reminiscences of a Railway Family 1925-1963
Royce Byrnes
The construction of the northern railway line in the early 1900's necessitated the introduction of gatehouses situated at line crossings along the route.
This book records the difficult life of the Byrnes family, who raised fourteen children beside the tracks between 1925 and 1963.
Little has been written about this unusual family lifestyle and this book gives an important insight into another aspect of rural life.
Softcover
125 pages
145 cm x 21 cm
printed 1999
cost $18