Manning Valley Historical Society
celebrates 50 years.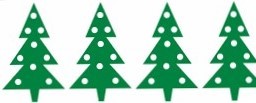 President's Christmas Message – from Neale Greenaway
As we approach Christmas and the end of the year, I would love to take this opportunity to thank everyone for your dedication and wish all volunteers and members a very merry Christmas and a safe and prosperous 2019.
We have had a busy progressive year with many museum display changes, the procuring of grants which enabled banners for window displays and the refurbishment of our war cabinet to coincide with the WW1 100th Anniversary.
I had the pleasure of representing our organisation at the wreath laying ceremony for Armistice Day and felt very emotional and proud.
Recently we've celebrated the 50th year of the Manning Valley Historical Society and held our Museum Christmas lunch in our airconditioned meeting room. Harmony is entrenched in the workplace and I'm pleased with the way our organisation is rolling along. Positive comments in the visitor book as well as social media feedback only confirm this. Our management groups are performing well and it's a pleasure to walk into morning tea and hear the talking and laughing.
We are going on a membership drive as one of our goals for 2019 so if you know of anyone looking to become part of the Historical Society and maybe do some volunteering, we will greatly appreciate your recommendation. We have other projects in the planning for 2019 so it is looking like yet another busy year.
Thank you again for your participation and support and I look forward to catching up again in the New Year.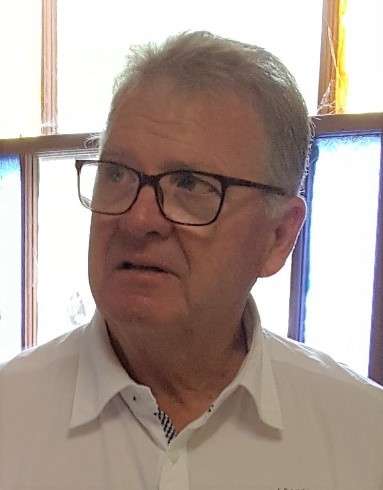 ---
Successful Grant Applications
Scott Grant has been skilful in applying and successfully obtaining 3 grants. A Preservation Needs Assessment by conservator, Kay Soderland, chairs and a computer upgrade for the archives and $12,000 from Federal Government from the 'Stronger Communities' funding program. This last amount will go towards the museum work space and storage project which will involve the building of a maintenance area, also cleaning, painting and renovation of the workroom area, with the purchase of a 16-bay high density compacter for storage. The compacter with the addition of air-conditioning will assist with controlling dust, insects, mould and humidity and thus aid with the preservation of our collection.
---
Behind the Scenes
in the Museum
Christmas Party – The buffet style Christmas lunch was attended by about 40 people. The rearranged meeting room allowed freedom of movement for people to mix and socialise and the buzz of conversation was a guide to the success of the venue.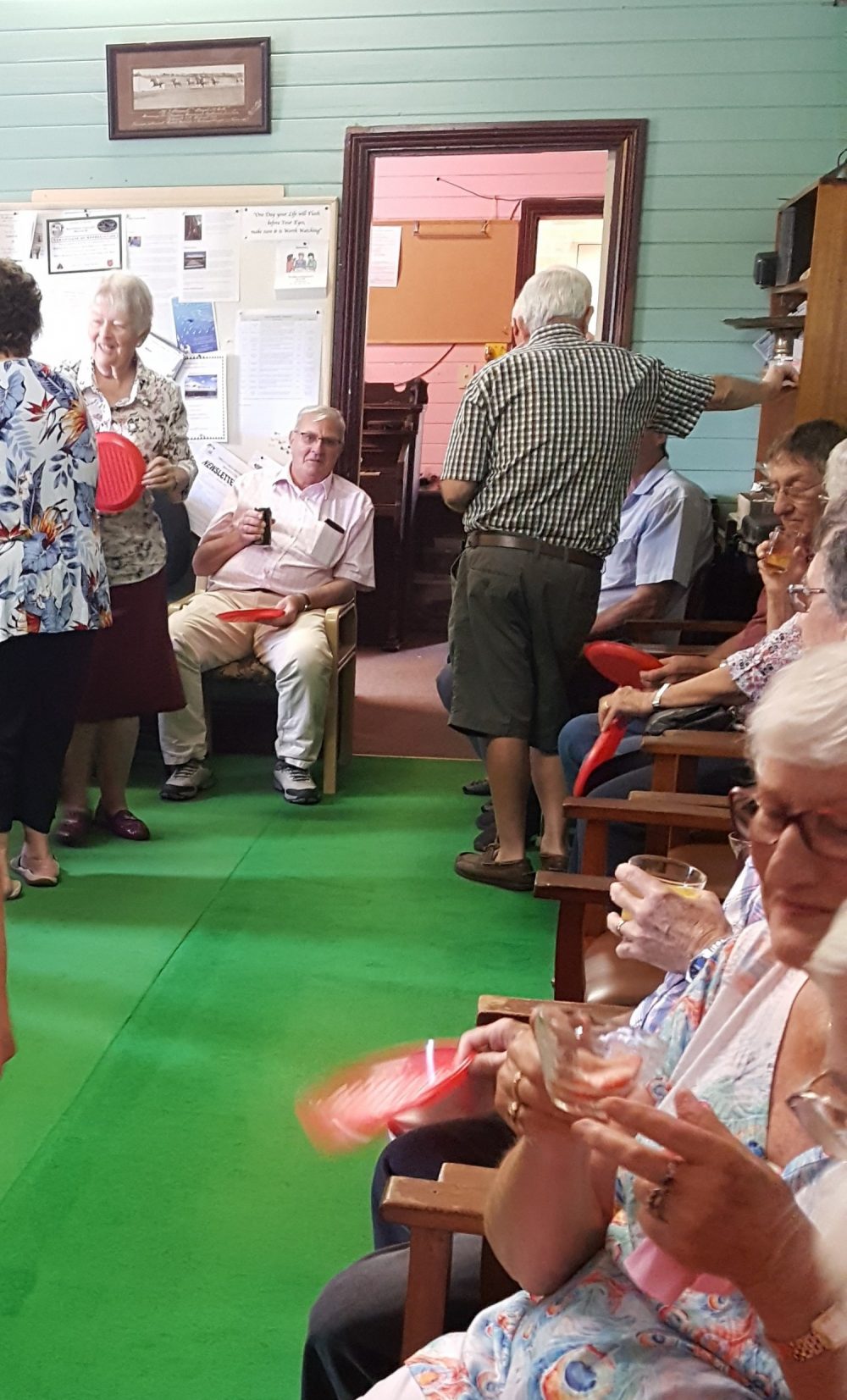 Museum Shop & Books – We have Christmas stock which is locally crafted and great for small affordable gifts. Also, some beautifully made Christmas cards with a pen attached. We also have 2 types of 2019 calendars for sale, 'quirky' featuring some of our museum members and a requested repeat of the hand drawn fashion calendar from 2 years ago.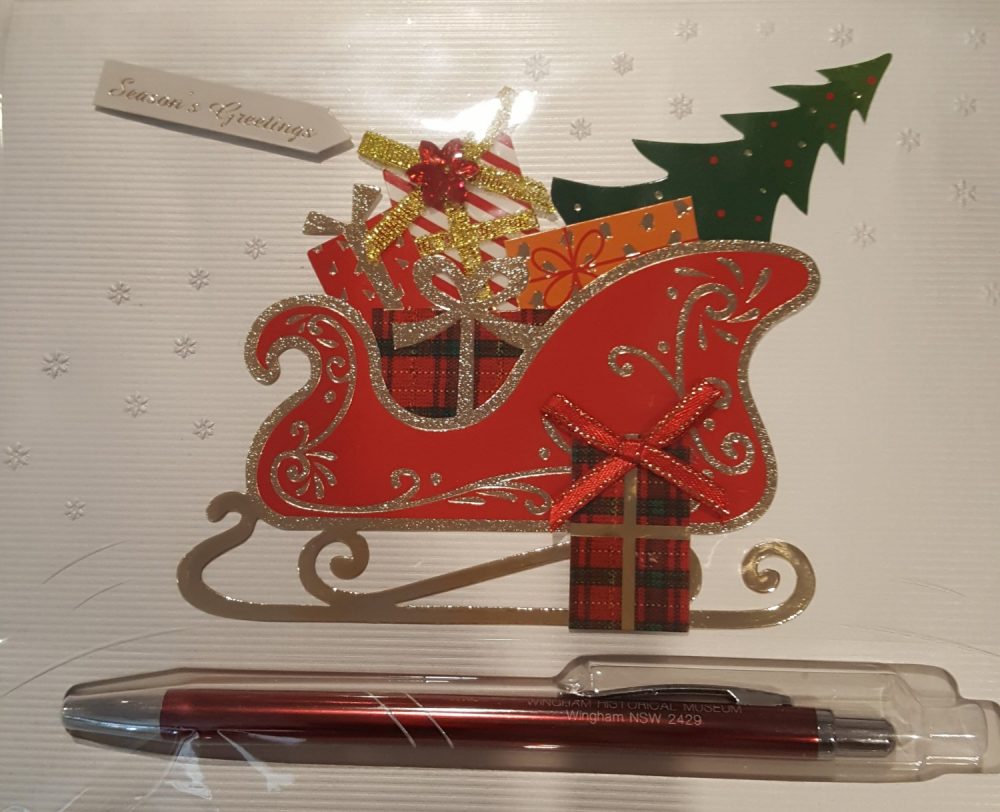 Museum Reception – We are always needing people to volunteer for museum reception which will initially involve a short induction for new recruits who will be rostered with a more experienced member.
Museum Closures over the Christmas Holidays will include 24th, 25th & 26th December and 1st January 2019.
Work Experience –Laura Spee is a year 12 student who chose to volunteer at the museum whilst still attending some classes at Wingham High. Laura states that some of the benefits that she has gained from her volunteer role are confidence and social skills and uploading information and Photos on our website.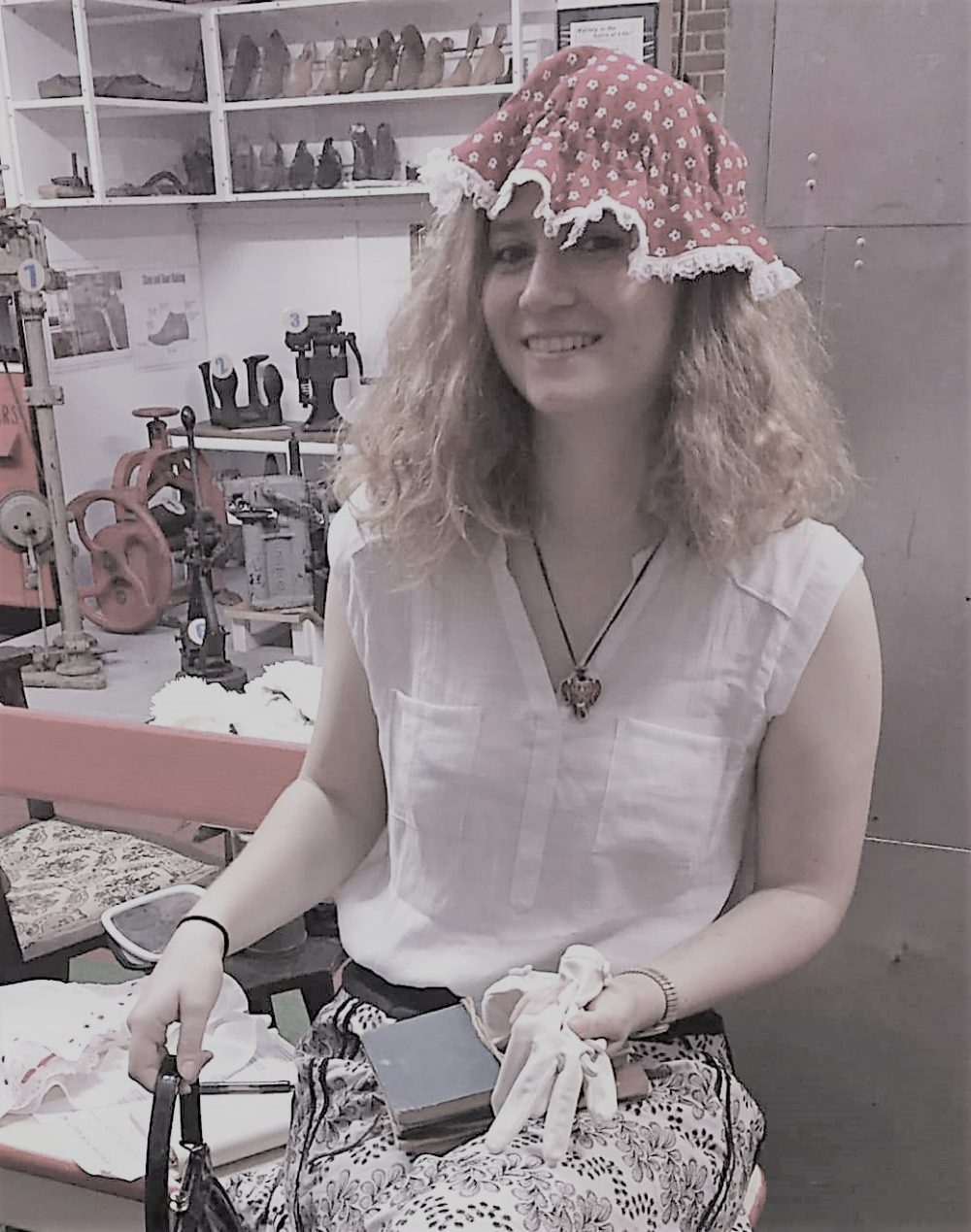 Diggers Ball- DVDs are available at museum reception for $10 each
Donation – After the Johnston Family reunion in 2017 a donation was given to the Society to be used in memory of the Johnston Family who settled in the Wherrol Flat area in the 1800s. These funds have been used to purchase a seat to which a memorial plaque will be attached. The seat will  be placed on the pavement outside of the museum.
---
What's on in
 2019
New Booklet – 'Wingham Municipal Housing Scheme', 1954-1980 by Bill Beach will be available in the new year and a date for a book launch will be announced.
2019 Tour of Powerhouse Museum Deep Stores at Castle Hill
Departing by train, Thursday 7th March, visit on Friday 8th March 2019 and return home Saturday 9th March.
If you are interested please email  mvhsmuseum@outlook.com or phone the museum on
6553 5823 on Tuesdays for the itinerary or to register.
Heritage Month 2019 – 18th April until 19th May – A committee will be formed to organise an event. There will be more details as our plans develop. Any member wishing to be part of the committee to contact Kathy, MVHS secretary on a Tuesday.
Bonnie Wingham Scottish Festival – events from 26th May until 2nd June 2019. Plans are underway for the Scottish Highland Fair on 1st June, the Genealogy Fair and the Grand Scottish Ball, Sat 1st June. Clan Lindsay members will be travelling from a wide area, including overseas, to represent the clan of honour.
---
Letters to
the Archives
The archives & photographic volunteers receive many requests and here are a couple of recent examples with some interesting local historical information
1.Kathy Langendam initially requested some photos from our website and in the process forwarded the following information plus a more detailed history for archives.
John William Gormley was married to  Lillian Gertrude Dawson (my direct descendant). The only photo I have of Lillian is one of the opening of the Taree Railway line, 4.2.1913, where she attended in Dr Gormley's car with the Mayor and Mayoress. …  I do have the photo of Dr Gormley driving his car, with I presume to be the reporter of the story, but if you know of any other photos relating to this lovely couple, I would be very happy if you would let me know.
I know they lived on the corner of Manning and Wynter Streets, Taree and I am hoping the photos of the town will help me pinpoint their home. If you do happen to know the site of their property I would love to know.
Funnily enough my mother lived in Nabiac and her family lived in the Mid North Coast region. My father's family were from Melbourne. My parents moved to Bowraville 40 years ago where my father still lives. We never knew my father had family living in Taree. What's that about 6 degrees of separation?
My mother and I visited the Dawson River Cemetery a few years ago to find Gormley graves. I was surprised by the fact that John had a lovely headstone of granite with a cross but Lillian's just had only a nameplate. Is there any way of finding out who paid for the headstone? I am not sure if that information is readily available. I think maybe the town paid for Dr Gormley's as it has "for many years he served this district as its medical advisor" on the gravestone. It doesn't sound like something a family would have inscribed for their loved one. I know that when Lillian died, she left a sizeable estate, certainly enough to pay for a lovely matching headstone but this wasn't to be.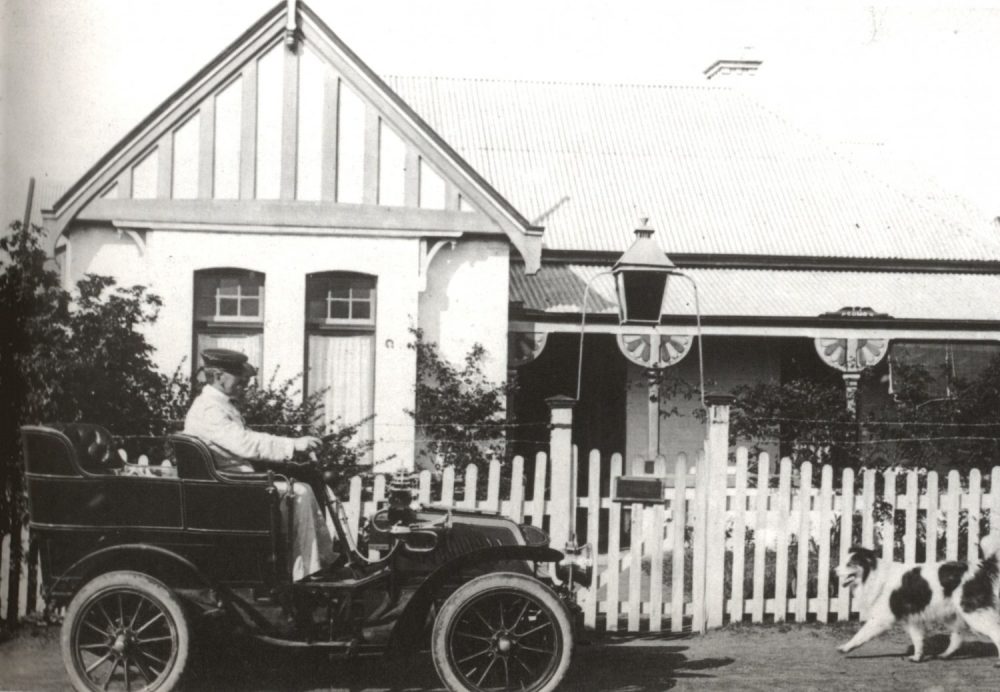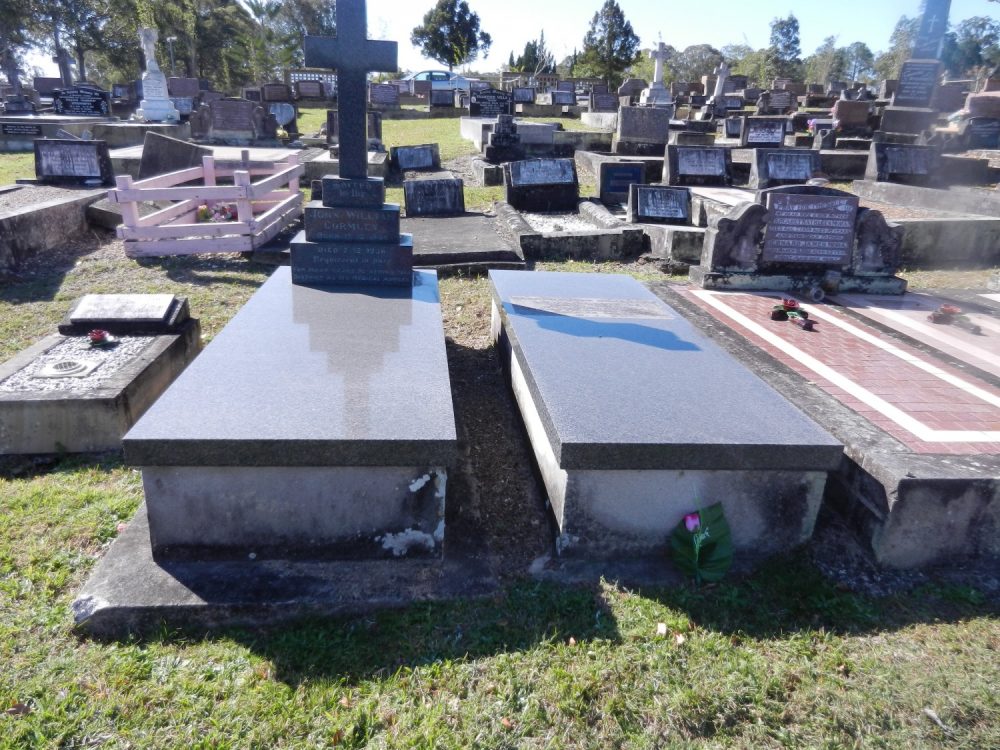 John William and Lilian Gertrude Gormley's  Graves at Dawson River cemetery, Taree
2. Ros Lauder sent us this information via our Facebook page.
Hello my name is Ros Lauder and for some years a small group of people in Yungaburra, Far North Queensland have been working on tracing the lives of men who went with the Yungaburra Rifle Club to join with the Kennedy Regiment to garrison Thursday Island and take part in the action to take German New Guinea. They were on the 'Kanowna' which was turned back due to the conditions on board. They were sent back to Townsville and many then joined the AIF. One of the men was Frederick Cecil Swain who died at Gallipoli. He lived at Wingham with his adopted parents and they mourned his loss deeply. One of our aims of this project is to put families and districts in touch with each other. Our Facebook page is Yungaburra Rifle Club 1914, Our Boys their stories. I will be happy to send you a copy of Frederick's small biography if you would like it.
The Yungaburra Rifle Club are sending us a more detailed history of Frederick Cecil Swain.
Email: mvhsmuseum@outlook.com  Follow Manning Valley Historical Society on Facebook